MU the like, share, subscribe app is the fake and spam app and fake website
It is not available in the play store or any app store because of its fraud app, the MU Team claims that they are US-based headquarters but it originally opened from Hongkong and China its operates from different countries recently in India they have created 3 similar apps like NBC, MU, UBER all these apps are fraud and big spam apps the persons who are operating these apps are also fake name and numbers. website link https://mu066.com/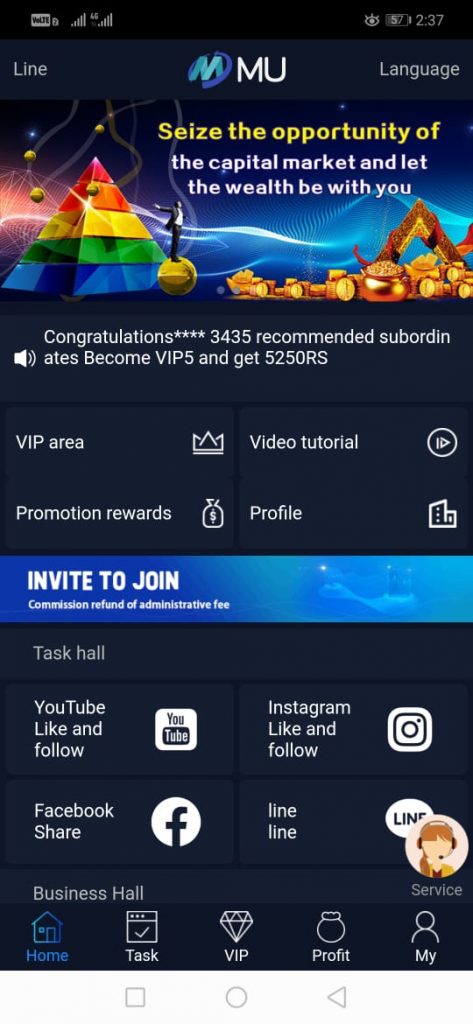 It started in July 2021 In this apps you have a dark blue colored UI
On the task side where you have to do some tasks with category of YouTube, Facebook, Instagram, Line, and others they having different memberships like VIP1, VIP2, VIP3 …… VIP 8
1st You will be an intern where you will get 3 tasks daily for each task, they will provide you ₹10 which equals to ₹30 Per Day and ₹900 Per month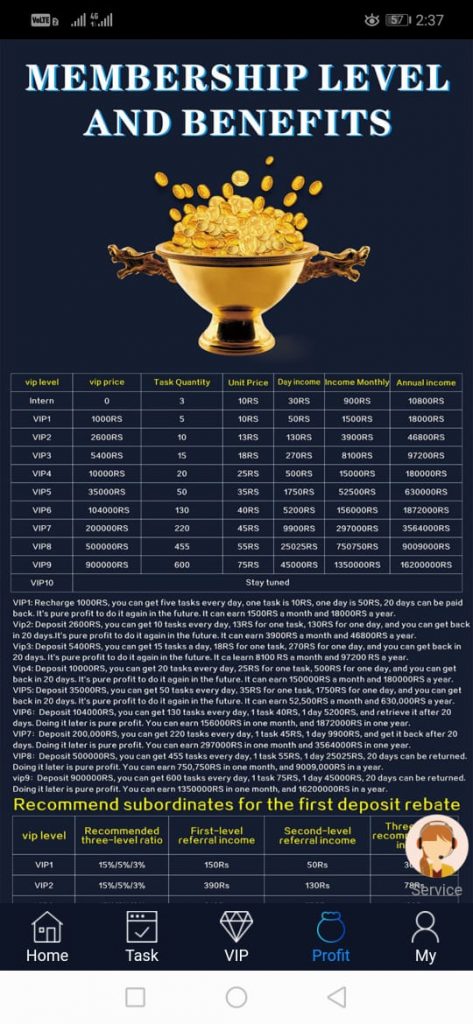 2nd You must buy memberships of the app like VIP1 or Higher to get withdraw and they will provide you subsidy amount and they will create WhatsApp Groups with different numbers.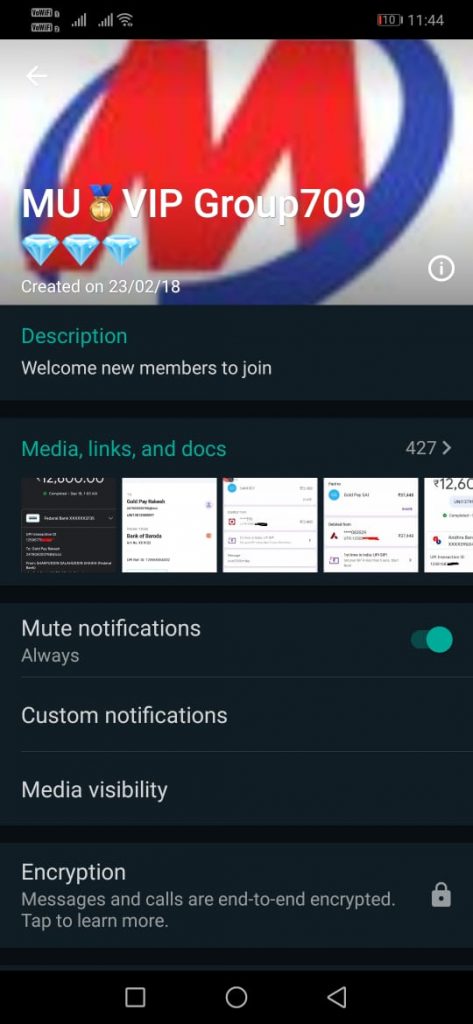 3rd At the starting stage the app will give you money because it doesn't have a user base once the user base is increased, they will start their game here like they will show a popup here that you cannot withdraw money from Monday, or they will give you limited time to withdraw amount.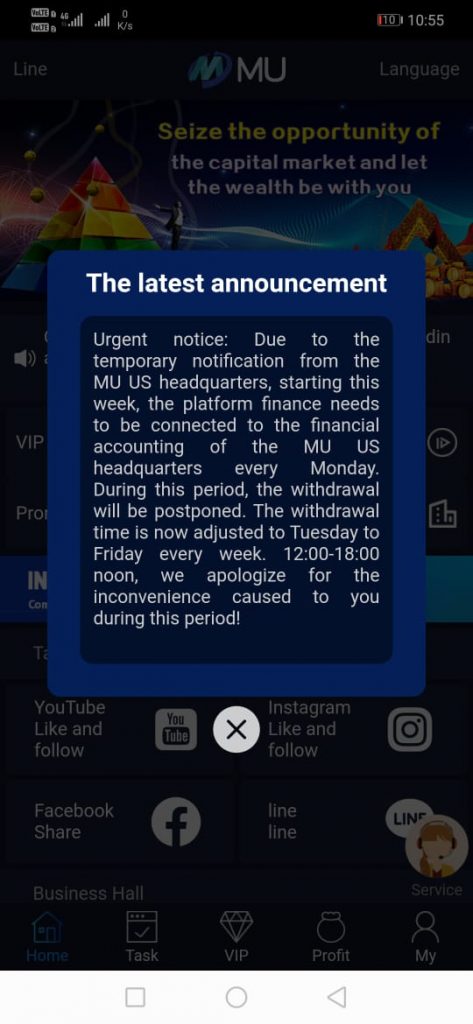 4th In the app you have subordinates also once you refer someone, they will provide you some money and some extra percentage on the referrals task completion.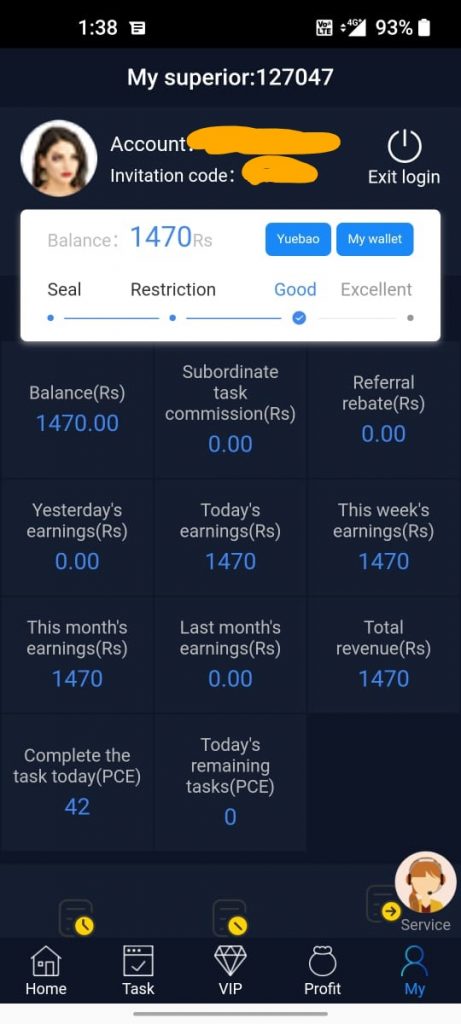 5th It will give you a little bit of money at the begging stage once they have a good user base they will give you offers like an upgrade from the basic plan to higher advance plans like VIP1 to VIP5 they will give you some discount and more subsidy amount.

6th After that once they have a huge user base and money the payment withdrawal is stopped from their side but in their app, it will show you bank processing and other reasons, after some time they will tell new stories like the amount is stopped by Government and Income Tax but in reality, they don't have GST or PAN also they will blame the people by the name of Government and Income Tax department and tell that the money in your wallet will behold from banks.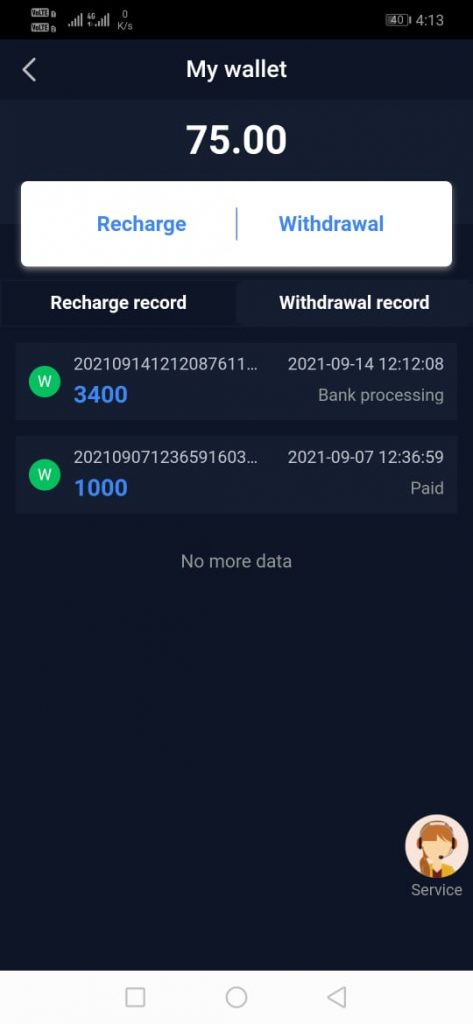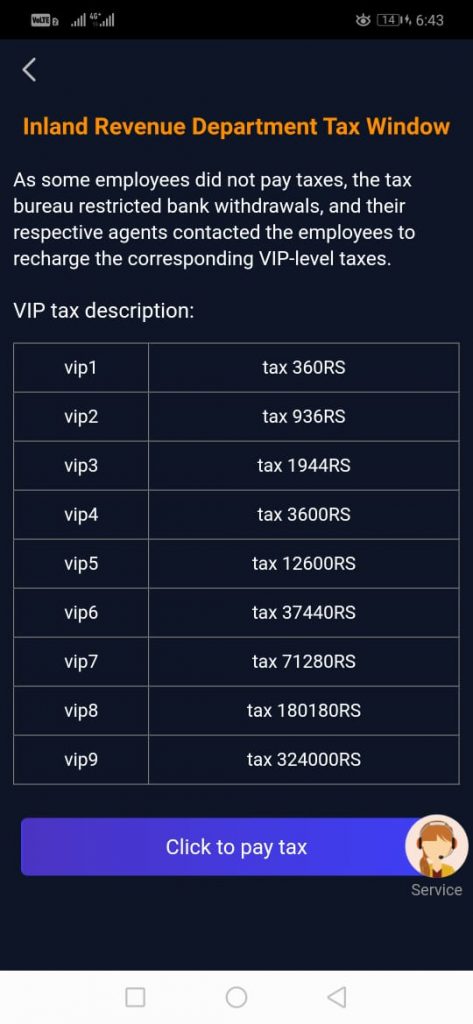 7th If you pay the fake tax also, they are not going to give you the money they just simply shut down their servers and apps.
Conculsion
We have checked their details and servers which their apps are hosted in GoDaddy servers and we informed GoDaddy Team to block the fake website, GoDaddy Team is working on that.

All these MU Team people are using ICICI Bank Accounts its a completely fake app and fake website don't give a single rupee to them

All these fake apps getting users from some YouTubers who are having very few subscribers and views they pay for the Youtuber for paid promotion, and they target thousands of people and close the app, After some time they will come with another app with other Youtubers Promotion, So please be careful with these scammers and share this blog post with everyone and If you find any app or website like this fake apps please update their link and name in the comment section please share the information to all save them from being spammed.


Similar Spam Apps Like MU

http://www.tbs2021.net/ — It's a fake app that says that it is operated by TBS Media which is another fake media company.

https://h5.wpp-network91.com/ — It's a fake app and it is widely known as WPP Network.

https://www.okshare.in/ — It's also a fake app it is widely known as the OK Share APP.