Are you using Microsoft Office 2007? I also used it for a long time and it's the best user-friendly version I have seen in the past few years, do you get tired of converting word documents to pdf using websites and third-party tools,
Today I am going to share with you one trick that is How to add Save Word File As PDF In Microsoft Office 2007 option in the office button to save word document as pdf in Micro office 2007, so let's don't waste time and let's go.
By default, Microsoft office word 2007 doesn't come with this option we have to add it as an add-on option when we need it.
I am adding the add-on on the link here download it by clicking here 2007 microsoft office add-in: microsoft save as pdf

Once you downloaded the file go to the download folder and extract the file, then select the addon "Microsoft Save As PDF' Run it as an Administrator and install the add-on to your laptop or desktop.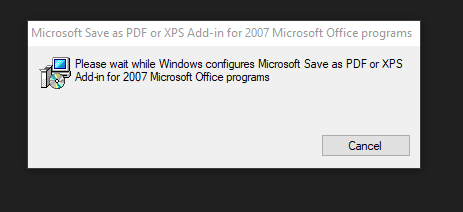 Once you successfully installed then you can see this screen

Then close your Microsoft Office Word 2007 application and restart the application.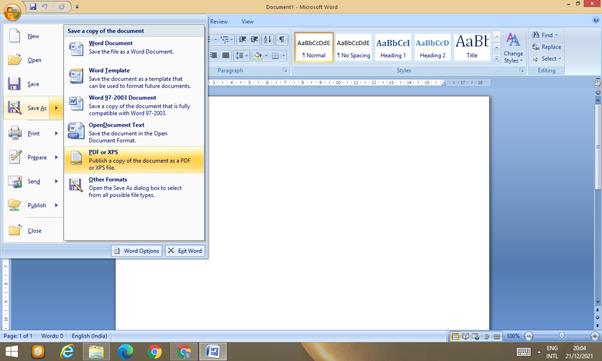 Choose PDF format.
Create a new document and hover your move cursor to the office buTo save an Word file as a PDF document, choose File > Export > Save As PDF. The resulting PDF will contain all the formatting information that was in the original file.
This save as PDF or XPS works with the following Microsoft Office Applications:
Microsoft Office Access 2007
Microsoft Office Excel 2007
Microsoft Office InfoPath 2007
Microsoft Office OneNote 2007
Microsoft Office PowerPoint 2007
Microsoft Office Publisher 2007
Microsoft Office Visio 2007
Microsoft Office Word 2007
save as pdf office 2007

If you're facing any issues please comment below we will respond to your queries.